COMPANY OVERVIEW
Platinum Parking is all about garage management and parking consultation since starting in Dallas in 1999 with a single location. We now operate over 261 facilities in 10 cities and 7 states. Our growth is a direct result from the close attention that we pay to each of the facilities that we manage. This attention to detail translates into improved operations and maximum financial performance at our facilities.
Platinum Parking is a subsidiary company of Robbins Parking Service Ltd. based in Victoria, British Columbia, Canada (Robbins). Robbins started business in 1967 and has grown to manage over 250 surface parking facilities, garages, and on street parking operations with gross revenues in excess of $30 mil per year. In 2004, Robbins acquired Platinum Parking and has found success in implementing tried and true systems and methodologies to improve and grow our company. In 2009, Platinum Parking acquired a Dallas based valet company, Advantage Valet, in order to expand our available services for our clients. In 2011, Platinum Parking acquired a Houston based parking company, Merit Parking, in order to expand our current client base in several cities and expand our operations to new markets. 2016 expanded the Eastern Market acquiring Georgia Valet and again in 2018 USA Parking in Cleveland Ohio.
Platinum Parking currently operates ten full-service offices in Dallas, Fort Worth, Houston, Austin, San Antonio, Orlando, St. Petersburg, Atlanta, Cleveland and New Orleans. Platinum Parking's national headquarters is located in the heart of Downtown Dallas. With a large client presence in each of the markets that we are located, Platinum Parking knows the types of activities and the specific needs that are involved with a large office building complex in a dense, multi-use urban area.
Platinum Philosophy, Platinum Objectives
We simply want to be the best at what we do, which is providing quality service to our clients and customers. We want to grow our business, but not at the expense of our existing relationships. As a boutique parking operator, we provide an unmatched level of service to our clients, to which any one of them will attest. We view all of our client relationships as partnerships and with that, we work hard to improve service, increase revenue and minimize expenses. The following core values outline Platinum Parking's key corporate principles:
People
Demonstrating caring and compassion in our interactions with others, respecting and promoting the value of a diverse workforce and an inclusionary attitude.
Innovation
Approaching parking and transportation solutions in a forward-thinking manner and fostering in each other an entrepreneurial spirit.
Teamwork
Employing the best of each other's talents, through a collaborative approach to achieving optimum solutions.
Commitment
Fulfilling our promise to be responsible and accountable through a diligent and pro-active work ethic, and achieving the highest standards in everything we do.
Integrity
Operating always with good business ethics, treating our customers, clients and each other with respect, and being honest with and trusted by all our stakeholders.
Expertise
Promoting high standards of proficiency and knowledge. Ensuring we are well informed and able to apply a hands-on approach to providing solutions in an effective and efficient manner.
Results
Applying a focused determination allowing us to exceed our expectations.
Matt Adey
Executive Vice President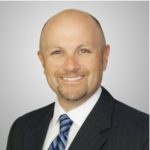 Our Executive Vice-President is based in Dallas and oversees all of Platinum Parking's US operations. Matt received his B.A. in Urban Geography from the University of British Columbia. Mr. Adey worked in Vancouver for 6 years for large parking company as Valet Manager and then as a District Manager, responsible for over 90 parking facilities throughout the Greater Vancouver Area. He was then promoted to Operations Manager in Calgary, Alberta. He returned to Vancouver in 2005 as General Manager for another large parking company and grew the operation substantially. In 2007, Matt relocated to Dallas to assume the role of Vice President for Platinum Parking where his broad ranging parking management experience has been applied to grow Platinum Parking substantially over the past few years. Through Matt's leadership, the company is grown strategically and organically from a handful of locations in a few cities to hundreds of locations in many cities and a handful of states.
Matt is involved in many organizations in nearly every city that Platinum Parking operates, including BOMA, IREM, CREW, neighborhood organization such as the West End Historical District in Dallas, and other non-profit organizations, through both financial and volunteer support.
Paul Lindenberger
Regional Vice President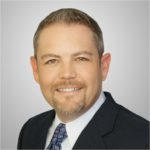 With previous experience in property management, banking, corporate sales, restaurant management, city government and the non-profit management, Paul gained extensive experience and knowledge that provides a multi-faceted approach to the parking industry. Prior to joining Platinum Parking, Paul was Vice President of Operations for a non-profit organization in Downtown Dallas. Earlier in his career, Paul served as President of a commercial janitorial company with operations in Dallas, Houston and Austin, Texas. As Regional Vice President for Platinum Parking, Paul is focusing on developing new clients, retaining existing clients, identifying new markets for expansion, providing parking management consulting, overseeing company marketing and improving company operations.
Paul currently serves on the Board of Management for the Downtown Dallas YMCA, the Board of Directors for the McKinney Avenue Transit Authority and has served as a member or supporter of many Dallas/Fort Worth organizations including the Downtown Security Directors Association, CBD Property Managers Association, West End Association, Dallas BOMA, Fort Worth BOMA, Law Enforcement and Private Security, Keep Grapevine Beautiful, IREM, CREW and Downtown Residents Council.